Against the background of active military events in our country, we would like to share the experience of extreme crisis management at Vilmate, which our Kharkiv team has acquired since the beginning of the invasion.
We'll talk about the actual operational and structural solutions the businesses can implement. Though we truly hope that no Ukrainian or any other company will need it.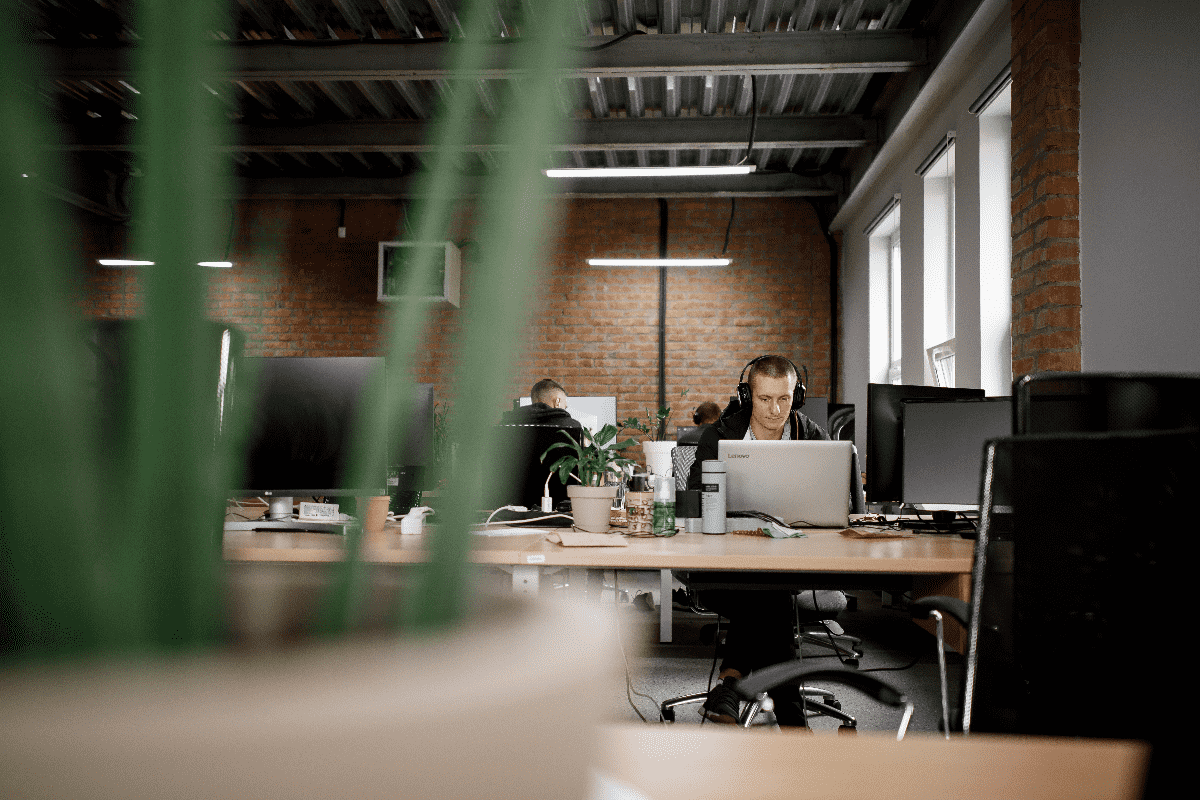 Our first reaction
The night and morning of February 24 were shocking. The main locations of Vilmate are Kharkiv (our head office) and Kyiv. These cities were one of the main concentration points of the enemy forces, who hoped to achieve their goals through terror and mass strikes.
Like all Ukrainians at that time, we were shocked but quickly took action to support our team.
The immediate task to be solved was the physical safety of every Vilmate team member. Together with the top management, the representatives of our HR department and recruitment team played –  and are still playing –  an important role in this matter.
Here's what we did (and you can take it as a plan or adjust it to your situation):
We turned general working chats into a 'radio station', the source of information and effective instructions for behavior during bombardments and other force majeure events.
The team of recruiters switched to the mode of 'pinging' and individual assistance on any request.
We organized informative instructions and access to fortified bomb shelters of office buildings. In the first days, the office in Kharkiv acted as a more or less safe shelter due to its remote location from actual warfare.
If someone was unable to leave the danger zone on their own, everyone was picked up from pre-arranged points.
A hostel was rented in the neighboring region (Poltava region), which served as a center for temporary residence.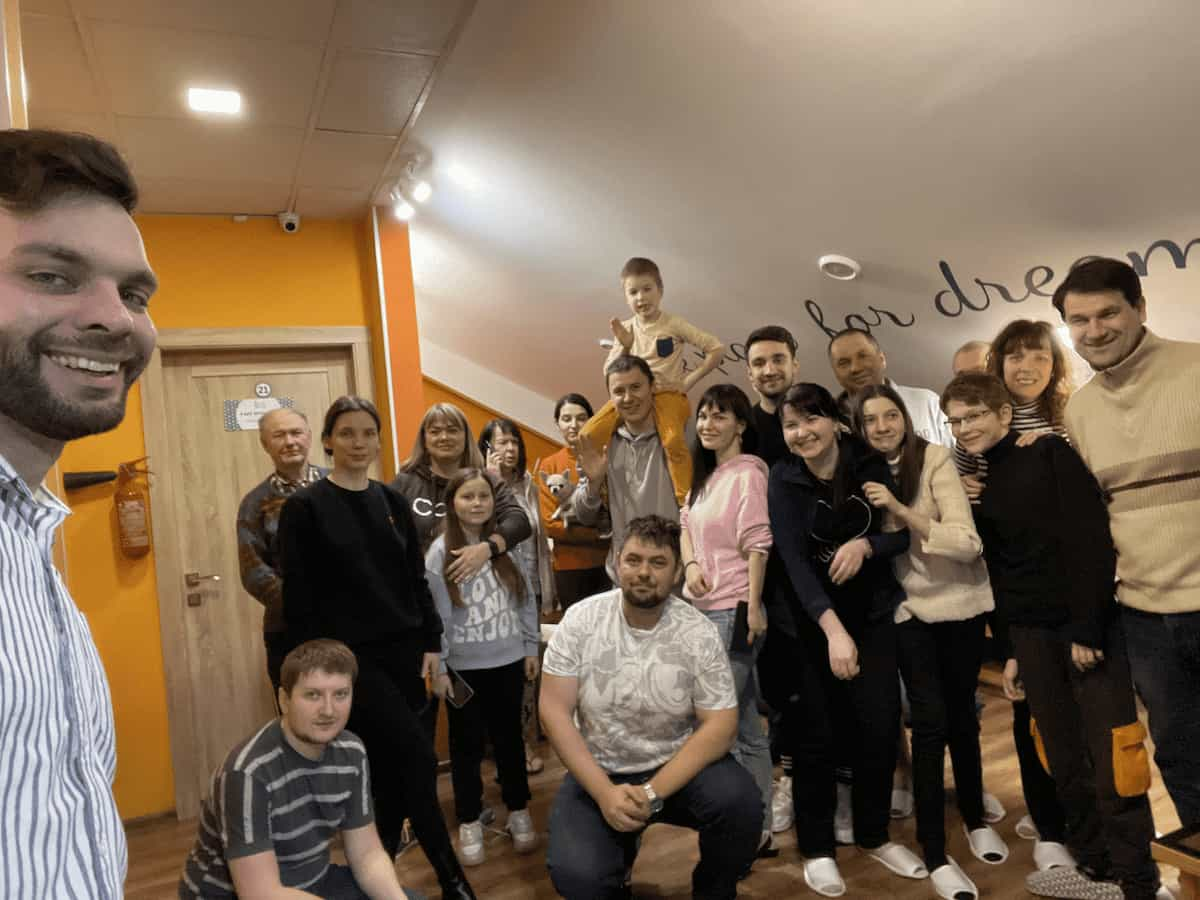 All our team members, without exception, showed incredible unity and courage in the most critical moments. We can claim that the crucial role played not material but moral and emotional support, which added confidence that no one would've been left alone in the face of hardship.
In the next few weeks, some work processes were put on hold. Although many did not stop working on projects consciously, trying to distract their thoughts. We will mention relations with clients against the background of the war further on. But we can say that either we're lucky or there are a lot more worthy people in this world than one might even think.
The ones who have adapted
In about a month, the situation began to stabilize as much as it was possible. Human nature is designed in a way that allows us to adapt to almost any conditions and environments.
Most people had to get used to working fully remotely. This especially affected the Kharkiv office, where the situation still remains dangerous. Although we know that currently there are no perfectly safe places anywhere in Ukraine, the proximity of our beloved Kharkiv to the border with such an insane neighbor increases the frequency of 'prylit blediny' (that's what Kharkiv residents call the dropping of bombs and rocket launches by russians).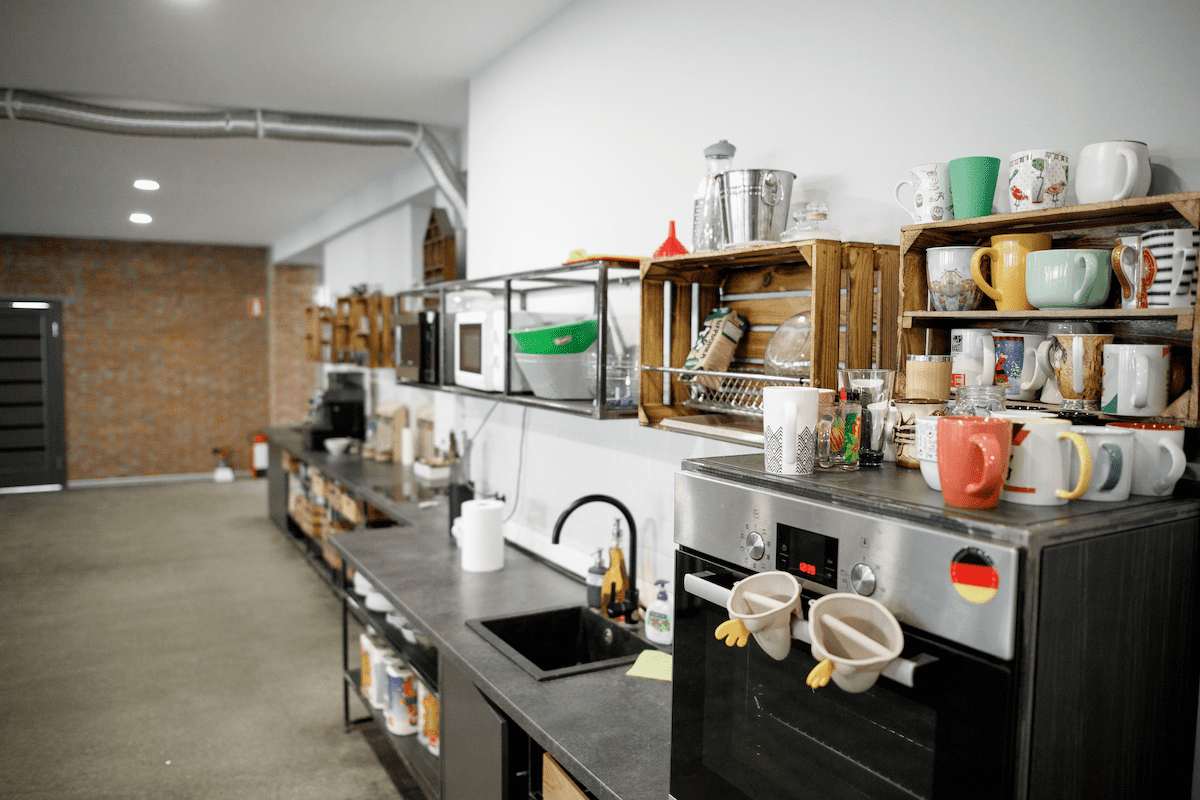 A safe and stable space for work and rest is a key factor for adapting to new realities. We all remember how important it was to establish new daily rituals to overcome stress. Therefore, Vilmate has implemented the following processes at the organizational level:
Cooperation with verified realtors was established in a matter of days.
The mentioned general chats began to serve the circulation of information about accommodation options in the selected regions.
Additional co-working spaces were created for the relocated colleagues.
The company covered the expenses for co-working spaces in other cities and even countries.
Seems like nothing special, but you can make the preparations in advance for quicker actions. Arrange meetings with several teams of realtors and choose a partner.
When the first wave of relocations subsided,  finding temporary accommodation ceased to be a big problem. However, the issue of living and working spaces is always urgent and is under our constant supervision.
Nostalgia for the good old office life turned out to be even greater than some expected. Therefore, we didn't give up the premises in Kharkiv, which were the main ones, and we continue to keep them in proper condition. It's a morale booster and also a symbol that we'll definitely return and have a party with flowers, pizza, blackjack, and… darts.
But for now, we consciously sacrifice the offline atmosphere and advise our colleagues to follow 3 simple points:
Have a desktop and mobile version of work and private messengers.
Set up the primary and backup tools for conference meetings.
Check your mail at least twice a day so as not to miss important news and appeals.
In fact, that's everything you need for the proper functioning of the main internal and external work processes.
And for goodness' sake…
Hiring and team support
The transformation of internal processes and the detection of unsolved issues never stop. Even daily routines are unstable during wartime. But we can single out a few solutions that stood the test and were gladly accepted by the team.
The war has divided the world into black and white, heroes and villains, and the process is still going. These days, if a candidate doesn't ask about the company's position and maintains emotionless neutrality, it looks suspicious. (Although before the full-scale invasion, it wasn't the biggest priority).
Our recruiters note that external relations and transparency of what the company is doing and who the beneficiaries are have become one of the main requirements for accepting proposals for cooperation. The civil position of a company is gaining weight and affects the reputation.
What we did at Vilmate:
We announced the total support of the Armed Forces of Ukraine to our partners and within the team. To this day, our colleagues who joined the ranks of the army receive their salaries.
On the initiative of our specialists and top management, an internal fund (account) was created for volunteer needs.
We regularly take part in volunteer projects with our friends. Vilmate recently joined Vadym Kovalenko's charity event and a virtual race organized by our client RaceID.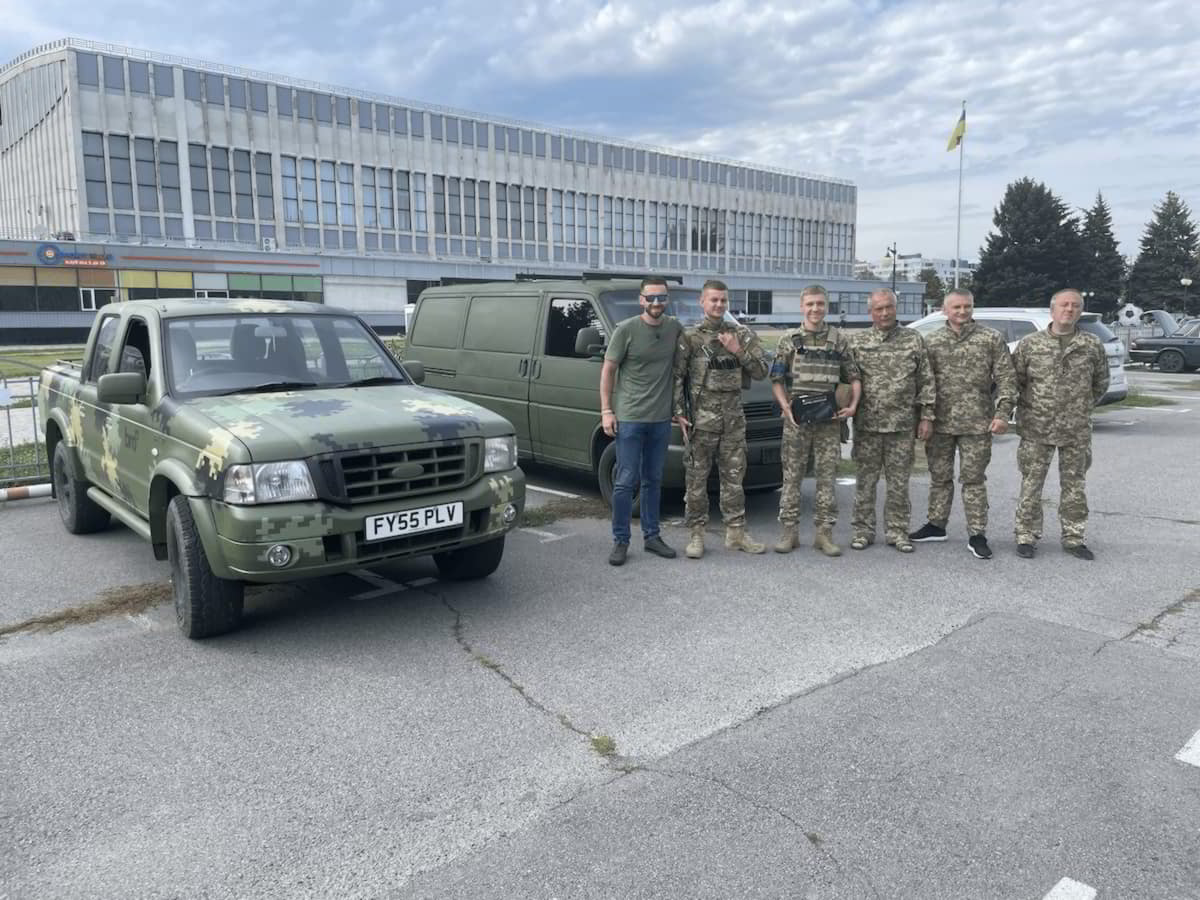 Closing the topic of recruitment, we want to add two insights from our recruiters:
Candidates are now quite sensitive to the image of the company (cooperation with russia before the invasion). They check the first reaction of the company to these events through social networks.
Candidates who were laid off from their previous work during the wartime 'memorize' this painful experience and may prefer foreign companies.
Regarding team support:
Bonuses with yoga for relaxation and consultations with a psychologist have been added to our leisure offer. Our indoor-outdoor running club has doubled, which also helps in the struggle with stress.
Legal advice and assistance on any issues have become especially important at a time of intensively changing legislation. Statuses of citizens, taxes, rights, and obligations during martial law. Moreover, there's a need for legal support for colleagues abroad. And people really appreciate it.
Today, when people lose so much, make sacrifices, or just give away, it's extremely valuable to give them something for no reason. This is a clear and warm signal from a past peaceful life. Plus, it supports businesses that are engaged in production.
In this matter, it's important to be prepared for changes in logistics chains, time, and cost of production. The good news is that local and international mail is working properly. So we try to send everyone gifts on any occasion.
The future that will come no matter what
As we all know, a business without a plan to expand doesn't live long.
When everything finally works out, when the next less intense reality arrives, we'll be able to say that God has a plan and all that happens is for good. As for our current plans that we can share with you, we're looking for a more spacious office in Kyiv. 
Thanks for your time, and stay safe!
Vilmate team
Subscribe now
for monthly digest