Even now, in the era of mobile communication and smartphones, the idea to create a dating app like Tinder seems not new, yet putting all your creative energy and hard skills to its great execution will definitely help you stand out. Feeling inspired and wanting your product to be useful for people, you will have every chance to succeed. In the first place, however, you should know the how and why of dating app development.
What is a dating app?
A matchmaking app is an application aimed at making online dating easy and available for everyone who has a smartphone. Usually gamified, Tinder and alike are built for users to browse for matches in an interactive and entertaining way.
Since people and technology have become inseparable, users and their smartphones are not two distinct entities anymore. Accordingly, people are not just the users of an app now, they are the app itself. Without users there would be no Tinder, no profiles to swipe through, no people to connect with.
Thus, when meaning to design a dating app, there are a number of key questions every business should answer: how to have people move from swiping and chatting to dating and, eventually, to long-term relationships? How many things are in play? And who is to bring them together to achieve a win-win result? But first of all, you have to be sure you understand why you do it.
Why go for dating app development?
Matchmaking has been around since time immemorial. It was both a custom and a trade to ply in most, if not all, societies and times. The advent of the Web has taken matchmaking to a whole new level. It has scaled it up immensely, having opened a plethora of unmatched (pardon the tautology) opportunities for those who are looking to invest in a new business niche.
Unlike with many other market niches, the dating segment of the Web is not only merely gargantuan (according to MarketData Enterprises Inc., the US online dating market stood at $ 2.5 billion in early 2016.) It is also composed of a diverse number of sub-niches, one of which is always big enough to accommodate just another business-savvy and well-targeted startup.
Judge for yourself: despite the presence of such heavyweights, as, for example, Tinder, which sports a hefty 50 million visitors per month, the number of US-based dating app-empowered businesses is, currently, estimated at around 1500-1600, while the overall number of Americans who use online dating services is more than 40 million people.
However, what augurs well for someone who is considering dating app development as an investment is, actually, the globe's growing population (which, according to ourworldindata.org, will have exceeded 9 billion people by 2020) and the ever-growing number of Internet users in nations with emerging economies. To illustrate, according to the Borgen Project, the number of Internet users in Brazil, China and Chile had grown by 10-12% between 2013 and 2015.)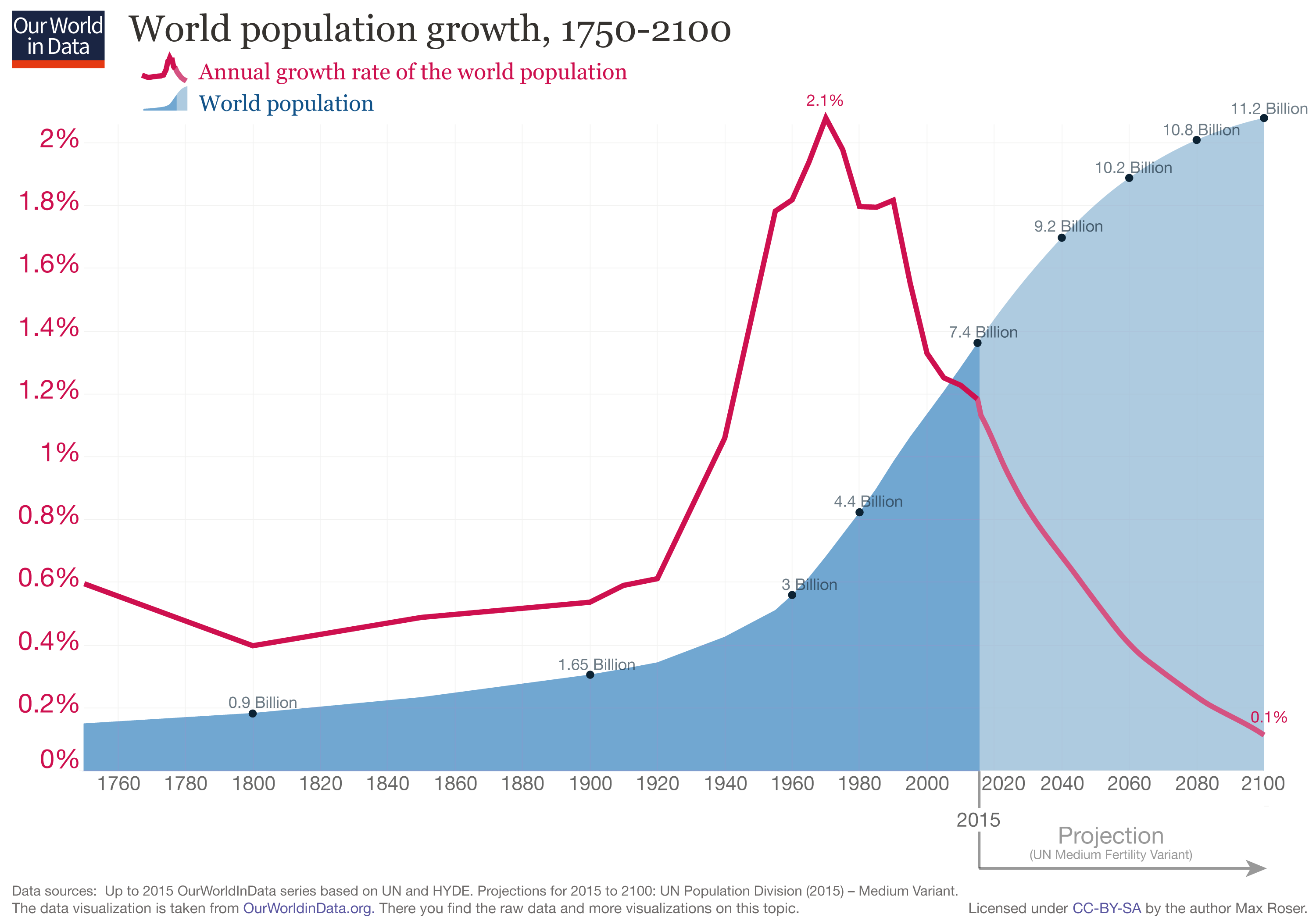 So, how to make an app like Tinder? What if you've never been part of the dating industry before, but you are eager to tap into this budding market? Can you do so and succeed? How to develop an app like Tinder, perhaps, not so large-scale, but just as successful in a specific niche or geography?
There are several must-knows you cannot afford to overlook if you want to find a lucrative spot in a space where thousands of businesses reside and compete.
7 must-have features of a Tinder-like app
In essence, most dating sites provide the same feature set. The devil is in how those features are developed, structured, and made available to users.
Usually, a conventional dating app allows the user to create a profile, add their photos and friends, have followers, look through other users' pics and review their profiles. It is also possible to "like" a user's pic, make comments under it, signal a desire to converse and send messages.
Normally, you can, also, blacklist a user, filter users based on multiple criteria, see who is online, chat with other users, take part in contests and play a bunch of games. Even if we've left out something, it would most probably be nothing new to you. This sounds like a bunch of ancient platitudes, is there anything that could give you an edge?
Yes, there is. The following are the features your dating app needs:
Private chat
Notifications
User profiles and matching
Geolocation
Discovery settings
Calendar
Facebook login or any other feature that would differentiate your app from the competition
Accordingly, here are the things that we would recommend, functionality-wise, to businesses so that they could take full advantage of their mobile dating application:
1. Implement differentiated messaging
Many men, many minds. You always find some folks more attractive than others. When it comes to the opposite sex, this may be instantaneous. Consequently, the attention of some people can be a lot more interesting than that of others. To help a user avoid embarrassing situations and unwanted, irksome attention, you should implement the messaging functionality of your dating app accordingly. For example, it can be implemented so that the user will receive messages only from those whose pics they have previously "liked", or whom they have added as a friend or followed.
As an alternative, you can also make the ability to receive a message from any user in the system optional.
2. Take a specialized approach to implementing email notifications
Similarly, it would be beneficial only from the point of view of the UI/UX if you use a limited number of email notifications. Many dating sites start funneling scores of them into their users' mailboxes once the latter has ticked off the corresponding option.
Sent on every other occasion by both your site and the gaming apps it is integrated with, such notifications can clutter up your user's mailbox to the brim within days, become a nuisance and, eventually, put them off using your dating app.
Aside from matches-related notifications, it would be better to send email notifications about events associated with the user's friends, or those whom they have followed rather than with any sign of attention from any of the system's users.
3. Make the list of "likes" user-friendly
With some dating apps, the list of profile visits and "likes" a user has drawn is implemented as one or several (in accordance with the types of "likes" the app supports) sets of clickable thumbnails.
These thumbnails can be enlarged and viewed as the corresponding user's photo from the main feed. Thus, you cannot switch between the "likes" and conveniently view them one by one. This can become a significant UI/UX issue.
4. Optimize geolocation
Geolocation is of great importance for most dating applications, especially for mobile apps. For example, Tinder's matching algorithm is centered around user preferences and location. However, the way geolocation is implemented in Web-enabled dating applications is, often, not the most optimal one.
For instance, after the user has been shown all the photos of users that meet their criteria and are based in the location of their choice, they may automatically start being shown the snapshots of users based in a neighboring location. This location may be another major city and not smaller cities and towns in the user's vicinity. Moreover, the location suggested by the site may actually be foreign, or of little relevance to the user for any of an array of reasons: personal, linguistic, and so on.
If you are considering building a mobile dating app, you should also pick a provider with significant experience in developing and implementing geographic information systems (GIS) and creating GPS-powered apps: you may want to guide your users around and show them places to go out and other spots that can promote their romantic endeavors.

5. Implement user tracking
While some users spend half their lives harvesting "likes" and building a large following, the interests of others are somehow different. They visit the app on and off, review part of the events that have come to pass in their absence and leave.
That is why, a user should be able to mark those users who they are interested in and receive a notification, for example, by SMS or email, when those users appear on the site.
6. Make your dating app a place where users can actually make dates
Sometimes, you are running out of time or just don't feel up to meeting someone new online when a "like" or match that tickles your fancy comes your way.
Surprisingly, the one thing most dating apps do not actually do is provide the ability to make dates in any way other than the one the rest of the Web supports: write and, thus, start a conversation you don't really feel like having at the moment. Certainly, you can revert to this matter in a while but what kind of impression will this make? Besides, with most people living busy lives these days planning is essential, for things like dating too. This means that implementing an interactive calendar with the ability to suggest several optional time and dates could help conveniently schedule the forthcoming conversation.
With the vast numbers of users most dating apps have and many of those users being time-strapped, this is something that could actually propel your online dating business more powerfully than any matching algorithm: it is no secret that most users of dating apps tend to ignore the matches that are made based on their profile-indicated preferences.
Some dating apps — for example, Clover — also allow finding dates in a specified location by indicating a date and time.
7. Tailor your offering by introducing non-standard communication rules
If your dating app is not narrowly geared toward a specific segment of the online dating market, you can still endear your site to some specific part of its potential target audience, make it stand out from the pack and, thus, earn a greater profit.
A shining example is provided by Bumble, a dating app where ladies are the first to message. Can you imagine what a dating bonanza this little gimmick has created for a lot of folks? They will stay riveted to the site even if you offer them a dozen other similar sites that don't sport this awesome feature.
Another great example is Hinge, "a relationship app" where you can only get matched with someone your friends know on Facebook. Actually, the concept of a crossbreed between a social network and a dating app where you can get introduced with the help of someone you know in real life to someone they know in real life seems to have a lot of future ahead of it.
Evidently, we all are spoilt for choice and there is a bunch of good examples. Not to worry! There must be a spot for your enterprise among the Tinder-like apps, too. All you need is to determine what features may contribute to your uniqueness and help your app stand out. The small pieces of advice on the dating app's functionality we have shared with you are not hard rules, anyway. They are just broad guidelines for dating app development, meant to lend a helping hand to those concerned.

Algorithms behind Tinder
Using a fair and advanced profile-ranking algorithm is the very basis of a matchmaking application.
Profile ranking can be very useful and appealing to a great part of your target audience. However, most of the algorithms that are presently employed by dating apps rank users solely in accordance with the number of "likes" their snapshots have drawn. These algorithms don't take into account the time that user snapshots have spent on the site. A more sophisticated ranking algorithm, capable of factoring this in, could prove to be a lot more engaging and retentive.
How the AI technologies and data science can help you improve your dating app
Similar to many other industries, the digital dating industry is not immune to the rapid advances of Artificial Intelligence technologies. Moreover, this is just where AI is bound to make a major dent shortly.
There are several ways in which the arrival and the rapid rise of Artificial Intelligence can help you improve your dating app's functionality, UX, and performance:
A better matching algorithm
Better control over user conduct
Enhanced security
Better enforcement of nudity-related regulations
A gift of gab for your dating app
1. A better matching algorithm
One of the more logical and straightforward uses of the AI technologies of Natural Language Processing and Machine Learning in relation to your dating site would be to enhance your matching algorithm by allowing it to take into account not only the user-indicated preferences, but also the user's posts on their profile's feed, comments, "likes" of various events, and, perhaps, even, the info from their social network profiles.
Machine Learning can also be harnessed to analyze the vast variety of historical data amassed by your system with a view to calculating a more precise compatibility score. In plain language, ML can analyze the matches made in the application across several dozen diverse parameters, uncover any hidden dependencies, and then enrich your app's matching algorithm with this knowledge. If you are not too familiar with Artificial Intelligence and Data Science, you can hardly ever imagine how sophisticated the whole thing can get and how appealing to your target audience it can be.
According to the Sydney Morning Herald, the Aussie's most trusted dating site RSVP has been able to hike up their number of accepted conversation requests by some 80% by shifting from profile-based matching to behavior-based matching.
In theory, you can give the users of your app data-driven insights into things that range from the odds of them having sex on the first date to them getting married to their different matches. That's a game-changer, don't you think so?

2. Better control over user conduct
Another great application of AI can be safeguarding your users against anything that is off-limits, including comments and obscenities that would then be immediately discovered and eliminated by your moderators.
3. Enhanced security
It's not just good to allow your users to be led down the garden path by someone using somebody else's pics if you can prevent this from happening. You know full well not all jokes turn out to be funny on the receiving end and this is just the case in point.
The AI technology of Computer Vision and, in particular, the technique called facial recognition, can allow you to identify the same photos used in more than one user profile and inform the user accordingly.
4. Better enforcement of nudity-related regulations
Computer vision can also help you enforce your site's nudity-related policy and identify all occurrences of indecent exposure as soon as they start taking place.
5. A gift of gab for your dating app
Ultimately, AI can give your app a voice. An AI-driven conversational chatbot can become your user's reliable guide in finding the relationship they need. There's hardly anything more efficient if you want to make a dating app more engaging and retentive.
How to build a dating app in 5 steps
Before you embark on the app development process itself, it is important for you to make it clear what structure your future dating app will have and what technologies will underlie it. Basically, most mobile applications are the result of going through the following steps:
Native Development (Android and iOS)
UX/UI Design
Backend Development
Testing and Quality Assurance
Project Management
1. Native Development. There are a number of pros and cons hidden behind the native, hybrid, and cross-platform approaches. Yet, we highly recommend that you consider going for the custom native Android and iOS app development. We also suggest you first have a look at our blog post comparing the two platforms to see for yourself that these are two separate ways of creating mobile apps and if you want to maximize the reach of your product, you should ensure both Android and iOS users have access to it.
2. UX/UI Design. A quality app is an app with a pleasant user interface and flawless user experience. For a dating mobile app, these two components are the game-changers, so they are worth being brought to a sharper focus further in this article.
3. Backend Development. You can build your matchmaking app's backend using PHP, .NET, Java, Node.js or Python. Besides, there must be a database configured to store all the information app users are giving away. Thus, you should ensure provide means for managing data and the perfect design that will optimize the performance of the back-end data sources and improve the overall operation.
4. Testing and Quality Assurance. Although this phase will always be dependent on the project scope and complexity, it can under no circumstances be avoided. QA specialists and testers are the key people who will contribute to perfecting your app's performance.
5. Project Management. No matter what kind of an app is under development, everything must remain in check and the outcome will rely heavily on what decisions the project management team did yet in the earliest stages.
How to monetize your dating app?
While being, actually, an interesting business to do, digital matchmaking is also a bit of a lucrative trade. According to Statisticbrain, the online digital industry's annual revenue constitutes some $ 1 935 000 000, while the average annual spend of an online dating site customer is $ 243.
How can you get your share of the cake? How to make a dating app profitable?
There are several ways in which you can monetize your online dating services:
Paid subscription
Advertising
Sale of in-app gifts
Premium profiles with additional features
Sale of the right to access information on the profiles of the user's matches/ prospective dates
Sale of the right to make a date in a location (for apps that provide "on-demand" online dating services)
Sale of a specified number of prospective dates (for apps that provide "on-demand" online dating services)

Tips to create a successful dating app design
No one can argue that big and clear pics are essential for an application like Tinder. While the look and feel of your dating app is highly important, you must also juggle it with the ability to display big and clear pictures to provide a good enough UI/UX experience.
Tinder is an evermoving target with an evolving interface designed for enhanced user experience and appeal: it is a business generating profit from our most intimate relations of all. Messy and muddled, Tinder is completely inseparable from the people who use it. We do not just use Tinder, we are Tinder itself. So, does aesthetically pleasing design equals pleasant experiences?
As a rule, it is the off hours that users spend in search of new matches. Taking a break from whatever they are busy with, ladies and gentlemen expect the app's design to demand no extra thinking and be intuitive.
However, to make it intuitive, you should take care that everything is very calculated. A dating app is not supposed to create any new experiences. It must follow the real-life pattern. No complications. When you see someone, you notice their face first. If the appearance appeals to you, the next step is to find out what you two have in common. The dialogue starts. In the Tinder-like apps, the process should be about the same if simplified. The design must help users concentrate on their screen for liking or disliking and focus their attention on a person they see, not on how fancy the app itself looks.
Summing up, when thinking over the design of your dating app, keep in mind the following components that have the potential to make up a splendid UX/UI design:
Clear pictures
Aesthetically pleasing design
Intuitive navigation
Balance and correlation between the app design and text
The pattern of meeting people on an app that mimics its real-world counterpart
An eye-catching logo
Gamification components in app design
How much does Tinder cost?
Now that you know the essentials of how to build a dating app, let's find out how much it may cost you.
It stands to reason that the total cost depends on a multitude of factors like whether you decide to develop only one or several versions of your dating application, choose to create a minimum viable product first or get along without it, want to go through a discovery phase and do marketing research, etc. However, knowing the key development steps, basic features, and the average hourly rate, which is $30/h for the Eastern European region, we can calculate the approximate cost of your dating app development.
Native Development (Android and iOS)

Private chat: 25 hours
Notifications: 50 hours
User profiles: 20 hours
Matching: 90 hours
Geolocation: 50 hours
Discovery settings: 60 hours
Calendar: 20 hours
Facebook login: 30 hours

UX/UI Design: 200 hours
Backend Development: 180 hours
Testing and Quality Assurance: a third of the total time
Project Management: 15% of the total budget
 

iOS

Android

Native Development

$10,350

$13,000

UX/UI Design

$5,400

$6,000

Backend Development

$5,400

Testing and Quality Assurance

$7,050

$8,135

Project Management (10-15% of the total budget)

$4,975

$5,740

Total

$33,175
$38,275
Conclusion
The heightened interest of millions of users motivates fresh investors to take action and help businesses initiate the development of new dating apps like Tinder. If the developers you hire, in their turn, do their job well, make the product viable, take as many nuances into consideration as possible, and do their best to create an application where people could actually find their perfect match, then the revenue is also very likely to grow exponentially. As you can see, the opportunities for dating app development are aplenty, you are to choose!

© 2019, Vilmate LLC
Subscribe now
for monthly digest