Vilmate LLC has been running Vilmate Running Club (sorry for the tautology :) for 4 years. This is a perk that is 100 percent paid by the company. And the main question is what is its future perspective and why does it exist first thing?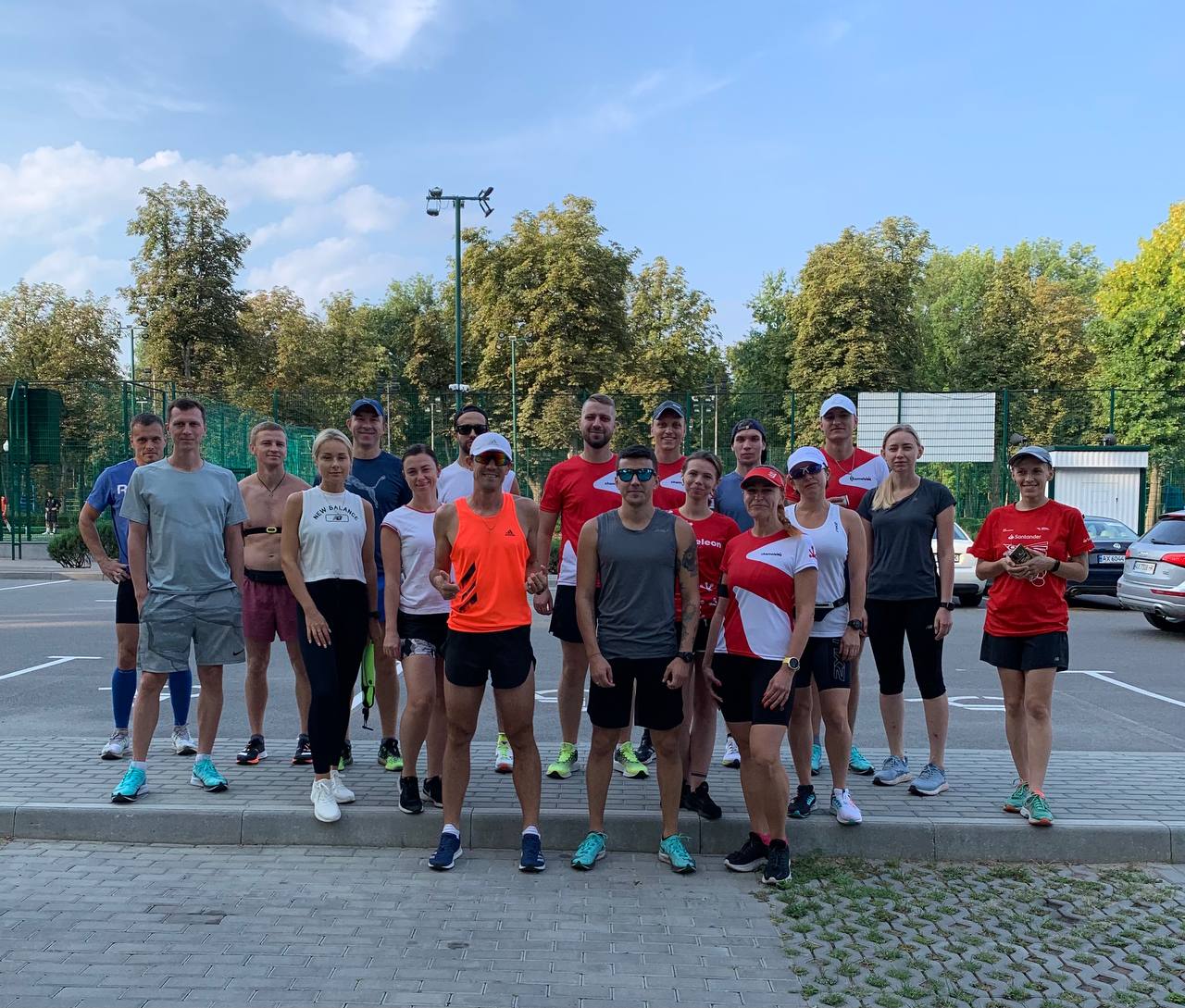 This is an activity that unites people offline and online ‒ says our CEO, Anton Reznikov. ‒ I myself have been involved in triathlon (especially running) for a long time. I know the impact that sport has on life, so I try to set an example for others. The health of the team is one of the top priorities for us. Therefore, our goal is to promote sports and a healthy, active lifestyle. This is also a good opportunity for a great time together, new acquaintances, a charge of cheerfulness for every day. Plus, oftentimes we have breakfast together. By the way, our office in Kharkiv is fully equipped for training ‒ showers, places for stretching after running sessions, and stuff like that.
In the pre-covid and full-scale russian invasion times, there were plenty of offline activities, and running is no exception. Training together at the stadium, participating in competitions, jogging in the park, Long Runs with breakfast in our favorite places on Sundays were a pleasant part of our routines. Nowadays, most of these benefits have been transferred online. But is it possible to have a running club in such circumstances?
Training takes place in our running club in an online format using the TrainingPeaks application. ‒ Chameleon Club coach Andrii Oliynyk says. ‒ A huge advantage of this format is that the athlete can train anywhere, regardless of the city or country. They can plan when it's more convenient for them to run. We also communicate in the Telegram chat. We share our training and Long Run competition results, interesting running novelties, events, etc.
Is it challenging to train regularly? Yes, of course! But the one who truly wants something is looking for an opportunity, and the one who doesn't want anything is looking for an excuse. In the marathon you compete with yourself first place!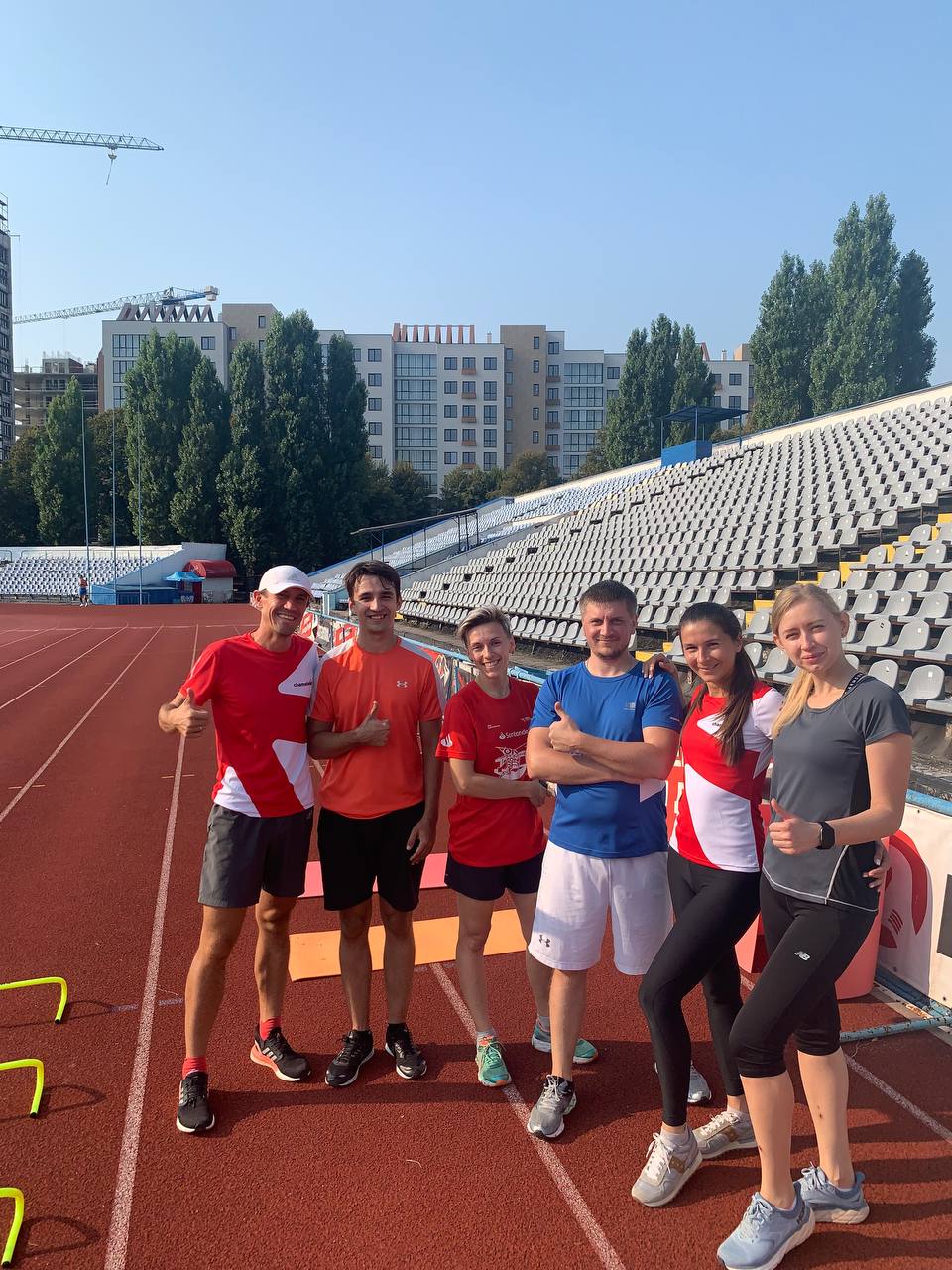 We asked Vilmate Running Club members a few questions about the advantages the club gives and what they have already managed to achieve.
1) Tell us why you decided to join the running club at VILMATE and how long have you been a member?
2) What inspires you to train?
3) What can you say about your greatest achievement?
4) How does running affect your life in general?
Anton Ilin, Software Engineer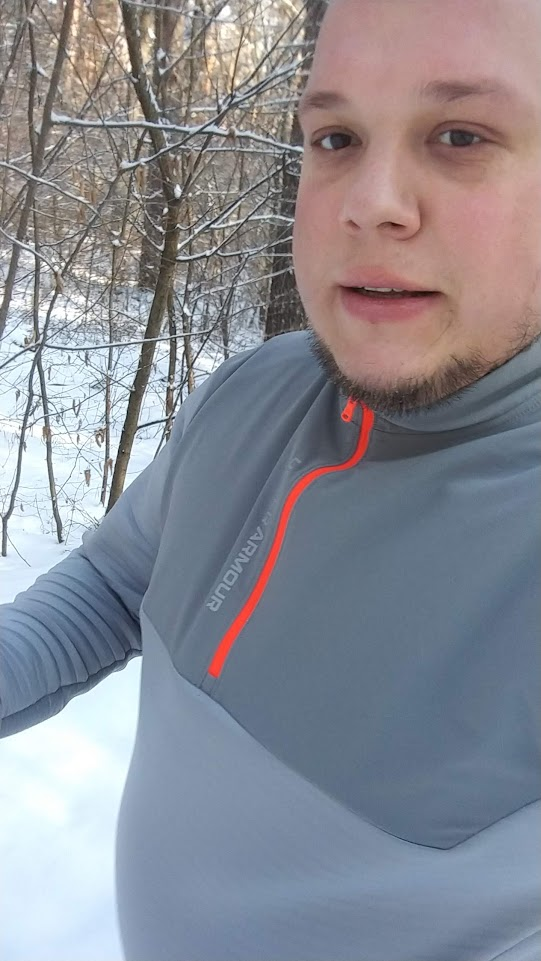 I really like to jog somewhere in the forest in such weather when I normally wouldn't even leave the house, early in the morning in winter or after rain.
It's amazing that after a running session, the food tastes much better.
With the Vilmate club, I covered my first 10 km distance and increased the average pace by about 30 seconds.
Running gives me more energy for everyday tasks and helps me sleep like a log.
Oleksiy Kurskoy, DevOps Engineer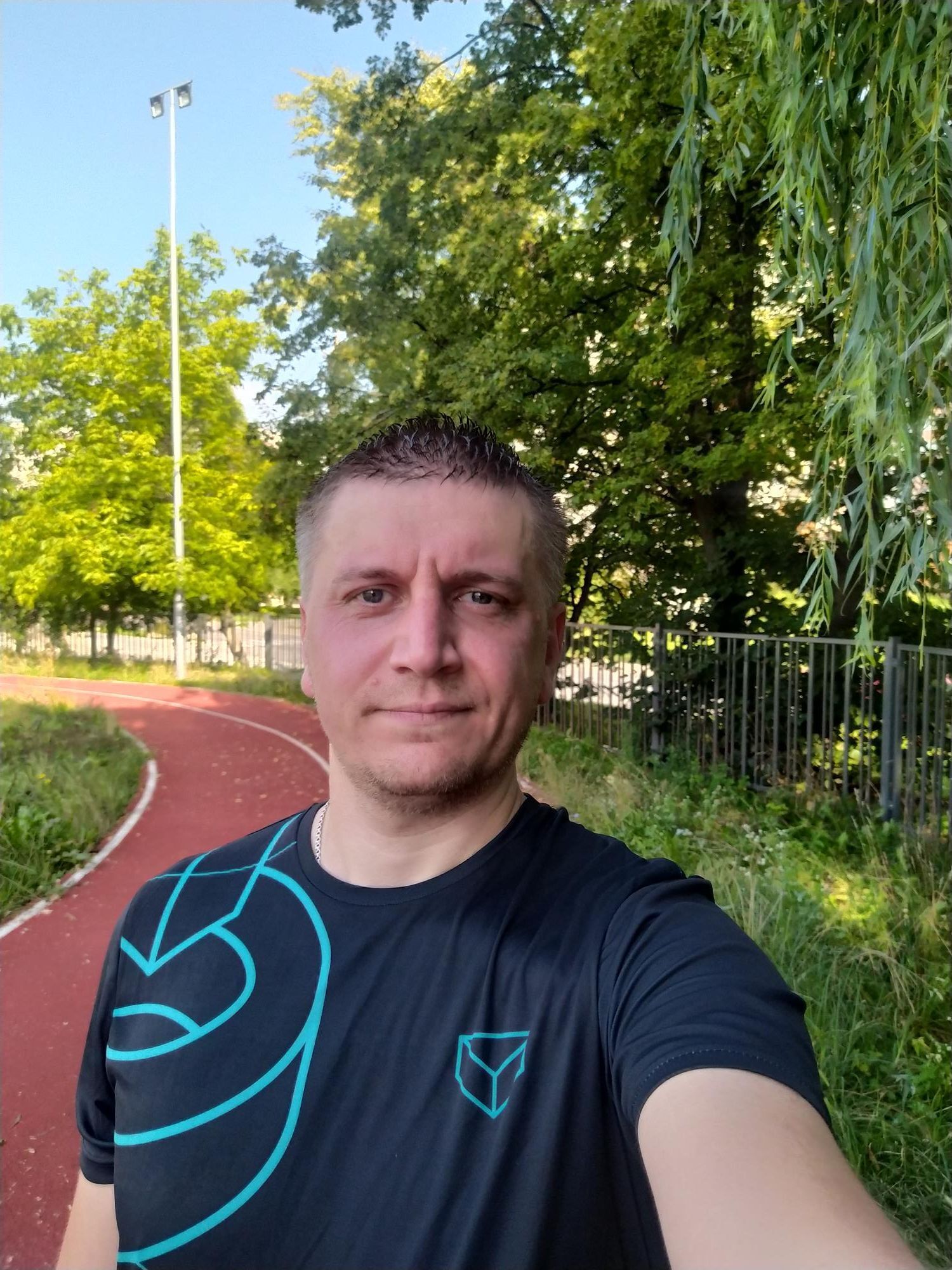 I've been playing football and basketball since childhood, so I have a very positive attitude towards sports. But I never considered running as the main sport, and even thought it was boring. So I decided to give it a shot after the invitation of Anton Reznikov and Anna Kumbatova, and I am very grateful to them for it. Right after the first couple of training sessions under the guidance of coach Andrii Oliynyk, I got involved and became really thrilled about running in the park or in the forest. I stopped thinking that running was boring, so I have been working out at the club since the fall of 2021 and to this day.
Constantly being in good physical shape and health, improves my endurance, strength and general fitness. The feeling of freedom at the moment of running takes away anxiety and pointless worrying. While running in the outside environment, I have the opportunity to enjoy the beauty of life and nature. All this inspires me to run and helps me to relax, enjoy the world around me and simply brings me pleasure.
All the greatest achievements are still ahead of me :) In the beginning of my small running career, 3 km was a lot for me, now it is a warm-up distance. I can easily cover 12-15 km distance, and I am preparing to run a 21.1 km half marathon.
Overall, running has helped me with my physical health, increased my energy levels, and improved my overall well-being. It also helps me cope with fatigue and cheers me up. Not mentioning that it reduces stress and anxiety.
Maria Filipova, QA Manager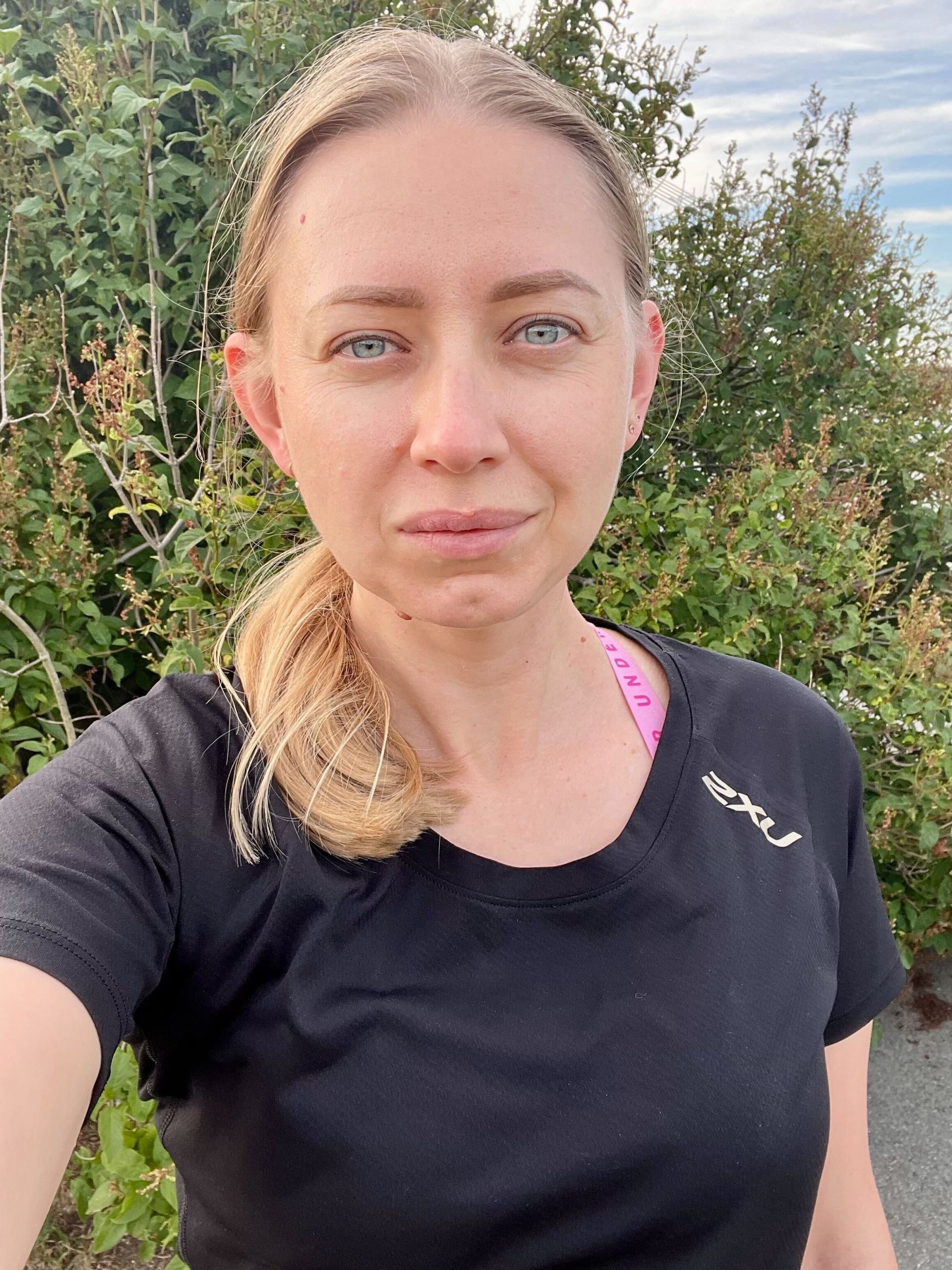 Once, I went for a coffee break in the office where my colleagues were discussing the schedule of their training sessions. I decided to join the company, thinking at the time that running was not my cup of tea. And now I've been in the club for 2 years!
Of course, the coach who writes - Masha, I see that you did not run :) In fact, running is physically addictive, and it's harder to skip a run each time. And you can also brag a little about your personal record :)
My main achievement is that I stick to this healthy habit. I remember the times when I came to training, being sure it would be my last one. 12 km of running in winter at minus 10 – I wondered who those crazy people jogging in winter in light jackets were. And here I am now :)
Positive impact on health, that's for sure. It turns out that the common cold becomes a thing of the past when you're doing such activities. Running also brings discipline and a certain order to the day. After a morning run you feel refreshed and the day seems longer for being productive.
Olena Vereshchagina, UX/UI Designer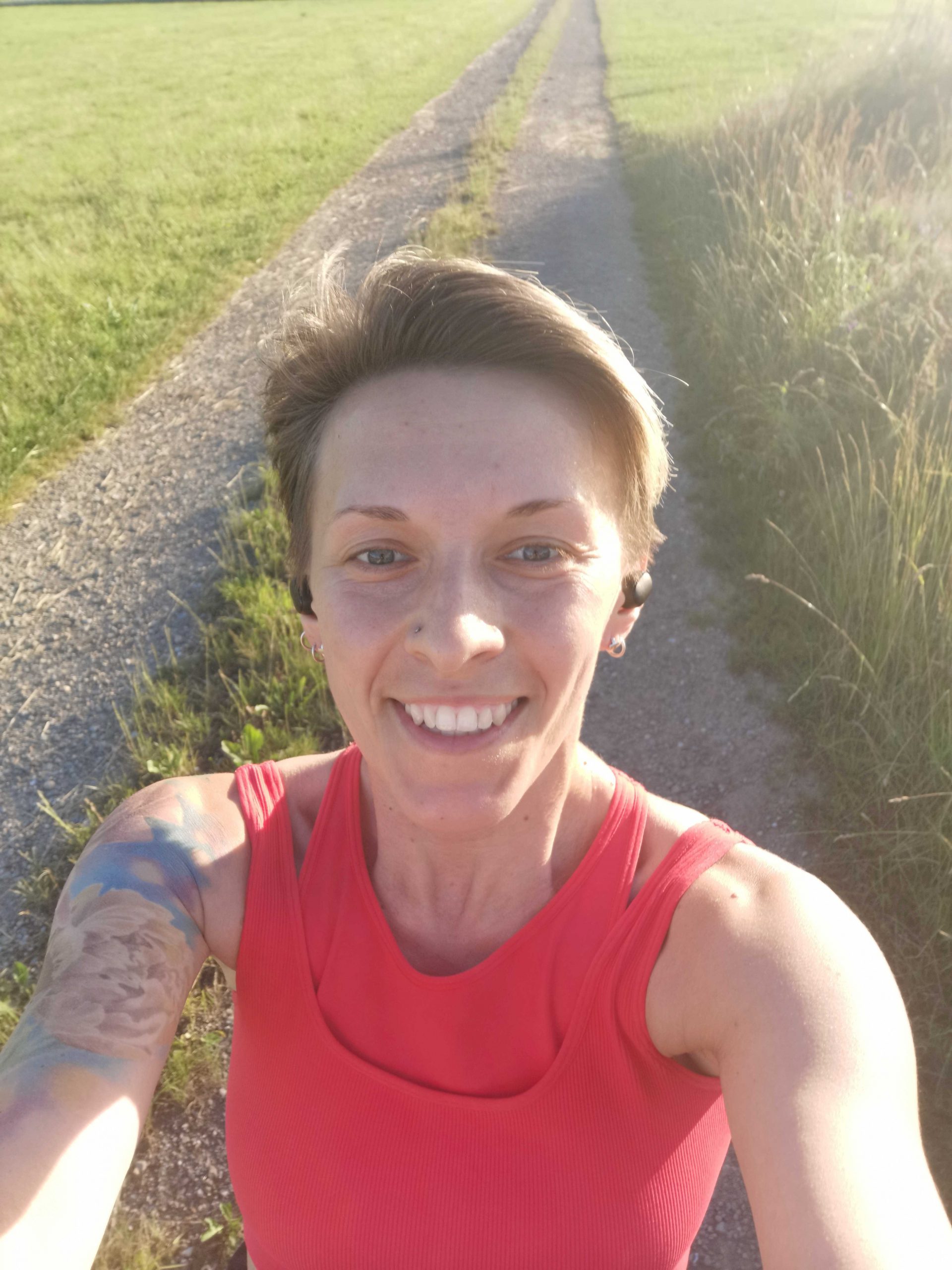 One day we were told that the company provides a bonus opportunity to train in a running club. I decided to join, as before that I had been running more or less regularly on my own for several years. And this summer, it's been 2 years since I joined the Chameleon Running Club.
I cannot say that I am inspired by something specific. I'd rather say that I enjoy the process of training, the atmosphere and the awareness of the fact that I become a little stronger each time.
Waking up for training at 6 in the morning became my first real challenge. After that, it became my achievement. And finally, it's now one of my best habits. However, if we talk about running achievements - 2 half marathons I can take to my credit.
At the moment, I can simply state that I have become addicted to running and it is difficult to imagine my week without training sessions. Running disciplines and motivates me, calms me down, and simply makes me stronger. Only pluses, no minuses :)
Anna Kumbatova, Vilmate COO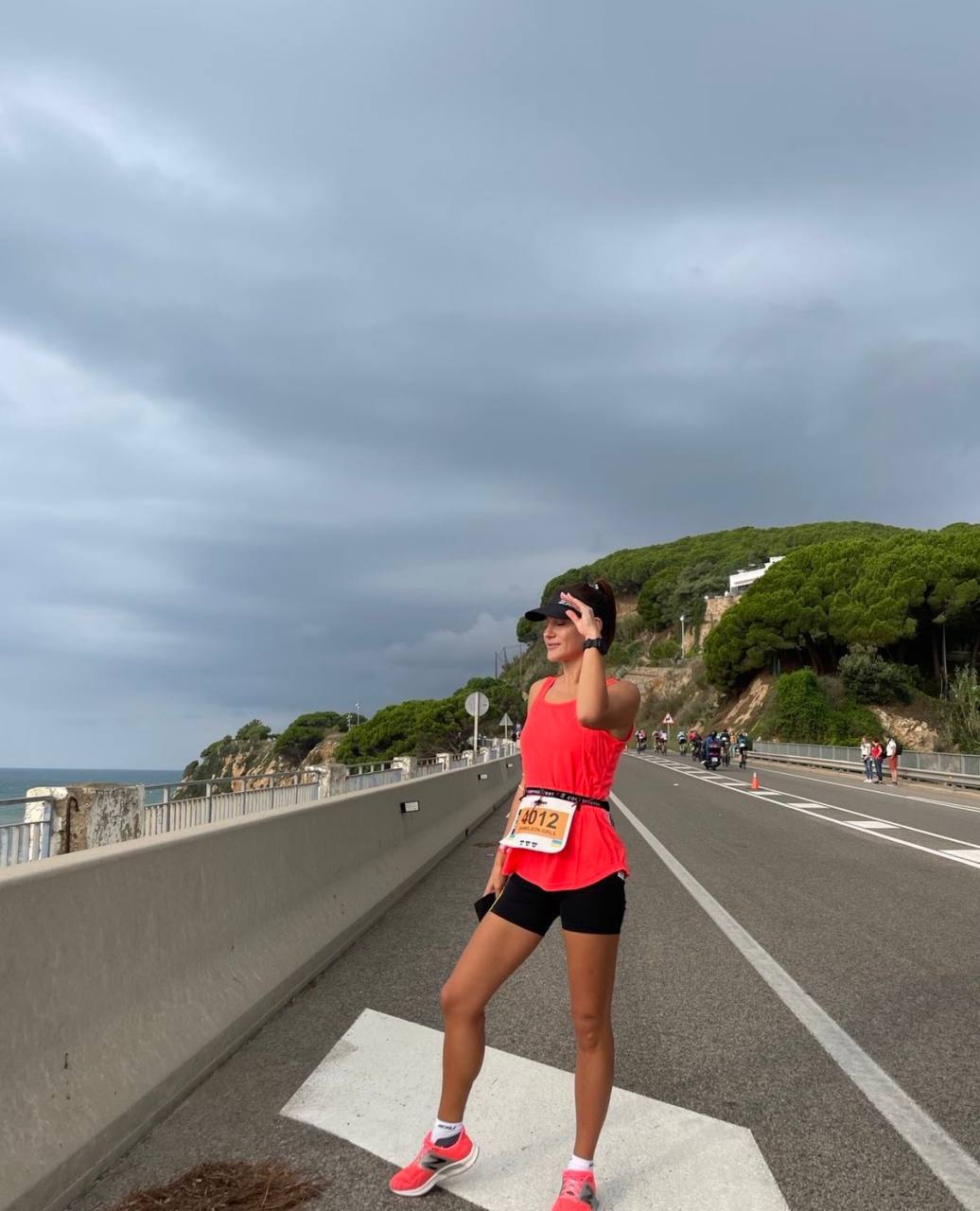 This sporting activity entered my life in 2020. Our office manager convinced me to take part in the race for the company, and I agreed. Frankly speaking, I was drawn to running mostly because of the covid and lockdowns. At least I had the opportunity to see my colleagues in the fresh air and have fun. I can't even tell you the number of ideas processed, life decisions made, work questions resolved when training. It's so beneficial that even laziness cannot overcome me yet. But it tries, believe me!.
We are very proud that we started this activity and continue to invest into it up to this day.
Stay tuned with VILMATE and to be continued!
Subscribe now
for monthly digest